Learn How To Outdoor Rock Climbing Courses | Milton |Toronto | Ontario | Squamish | Vancouver | British Columbia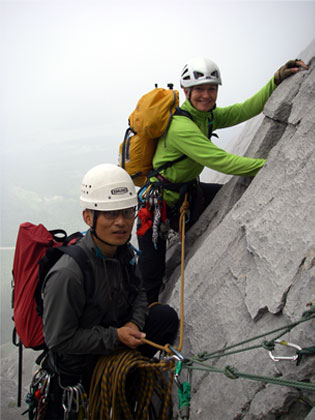 Zen Climb teaches outdoor rock cliimbing courses on the Niagara Escarpment in Ontario and in Squamish, British Columbia.
We have taught rock climbing lessons to climbers from the GTA -- Greater Toronto Area, Vancouver area, as well as other parts of Canada, U.S. and Europe.
We teach rock climbing risk management skills based on standards developed by the American Mountain Guides Association (AMGA) and the Association of Canadian Mountain Guides (ACMG) -- both belong to the International Federation of Mountain Guide Associations (IFMGA) which sets the highest standards in guiding.
Your life deserves the highest standards of risk management techniques!
Our climbing courses are mainly conducted at:
- Rattlesnake Point in Milton near Toronto, and crags along the Niagara Escarpment in Ontario.
- Smoke Bluffs Park in Squamish near Vancouver, and the Canadian Rockies in British Columbia and Alberta.
Our instructors are well-versed in teaching skills as well as technical skills. We encourage you to learn a life lesson through your climbing experience.
Learn current risk management techniques to increase the safety of yourself and your climbing partners.
Our AMGA and ACMG certified instructors are also available for private guiding climbing trips along the Niagara Escarpment in Ontario and in Squamish in British Columbia.
"Taking the traditional Lead Climbing course with Xiaoping enabled me to critically evaluate gear placement and the building of anchor systems.  In addition, knowing that Xiaoping has been professionally evaluated by AMGA has given me peace of mind that he is competent and his advice is based on accredited standards." -- Matthew Meadows, Barrie, Ontario
---