About Us
Our Instructors:
Xiaoping Li, Chief Instructor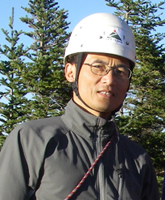 At age 9 X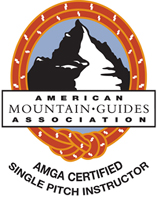 iaoping climbed the Big King Mountain in his hometown and learned a life lesson: challenging myself to reach seemingly impossible heights.
Xiaoping started top rope climbing and sport leading outdoors in 1994 and trad leading in 1995.  He made a top rope first ascent (First Try, 5.7) in Zhangjiajie National Forest Park in China in 1996. In 2013 he made three trad lead first ascents (L-i 5.4, RV 5.3, Sandbag 5.10a) in Ovakal Rock Garden in Andhra Pradesh state in India.
Xiaoping began to show people the ropes by leading rock climbing trips for Out & Out Club.  He then taught indoor climbing at Toronto Climbing Academy.  In July 2010 Xiaoping took a 7-day alpine rock climbing leadership training program in Jasper with Mr. Cyril Shokoples - former president of the Association of Canadian Mountain Guides (ACMG) - and his fellow guide Mr. Jeremy Mackenzie. He then instructed climbing clinics for Alpine Club Canada (Toronto Section). In September 2010 he became a certified Single Pitch Instructor with the American Mountain Guides Association (AMGA).
In October 2011 Xiaoping took a 9-day Multi-pitch Guide Training program in Colorado with American Climbing Institute and learned first-hand from Mr. Alan Jolley the "baseline" approach to self-improvised rescue which, as he asserted, was invented by him and later adopted by AMGA.
In November 2012 Xiaoping took a 2-day Rescue Course and an 8-day Multi-pitch Guide Course in Joshua Tree with Professional Climbing Guides Institute, and then guided a novice climber up a 4-pitch route (1st pitch: Gaucho Marx 5.9; 2nd-4th pitch: Orange Flake 5.7) to summit Saddle Rock -- the tallest rock formation in Joshua Tree National Park.
In November 2013 Xiaoping took the 10-day Rock Instructor Course with the American Mountain Guides Association at Smith Rock State Park in Oregon.
Having rock climbed outdoors for 20 years, Xiaoping is keen to share with his clients safe climbing approaches, techniques and practices, so that they will not only challenge their climbing limits, but also live to climb for a life time!
Raz Peel, Rock Climbing Instructor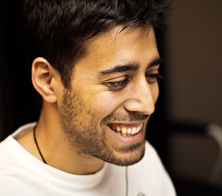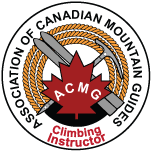 Raz grew up in the hills of north England, and was scrambling at a young age. His love for the outdoors has lead him to live in many different places across the globe.
Now in Vancouver, Raz works at a visual effects studio during the week, and tends to treat the weekend as a time for adventure. When he is able however, he still loves to travel and recently (Feb 2012) visited Africa to ascend Kilimanjaro.

He is dual certified through Zen Climb's Top Rope Rock Climbing Instructor Certification process and accredited through the ACMG as a Top-Rope Climbing Instructor. When he's not in-front of his computer, Raz enjoys trail running, rock climbing and mountaineering, and you'll find him training at the Edge Climbing Center (Vancouver's north shore) at least a few nights a week.
Troy Beechinor, Top Rope Rock Climbing Instructor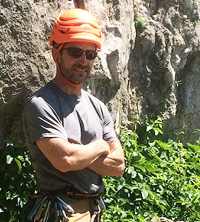 Troy Beechinor started climbing in 1987 after taking his initial course at Rattlesnake Point.  He has climbed in Quebec, Nova Scotia, BC and New York.
He skis through the winter with the Canadian Ski Patrol and divides his time between climbing and sailing in the summer.  His day job is as a Clearance Diving Officer with the Royal Canadian Navy, stationed at Defence Research and Development Canada in Downsview, Toronto.
Troy has been certified through Zen Climb's Top Rope Rock Climbing Instructor Certification process.
Boris Peresechensky, Rock Climbing Instructor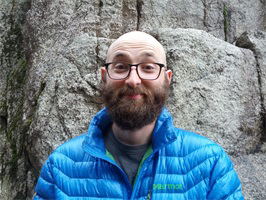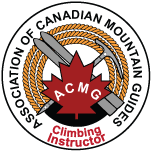 Boris discovered climbing a bit later in life than most people. He quickly realized that for him it was going to be a way of life and not a hobby. After Some creative rearranging of his live he set out to pursue a full-time career in the outdoors.
Since taking the Sport Lead Climbing and Rappelling course  with Zen climb in 2012, Boris' adventure has been ongoing throughout Ontario and BC.
These Days Boris Is a dual certified ACMG Top Rope Climbing Instructor (TRCI)  and Climbing Gym Instructor (CGI) Level 2.
Besides taking clients out climbing, he enjoys hiking, mountain biking and occasionally summiting a mountain, If you are around Squamish you may encounter him roaming the Boulder fields or getting ready to try and top out the chief.
Brian Hibbert, Senior Advisor/Instructor
Brian is a retired public school principal and has been involved in the climbing scene for over 40 years. In 1970 he established Ontario's first commercial rock climbing company and provided safety oriented climbing programs to students and adults.  He was the founding president of the Ontario Rock Climbing Association, served on the board of directors for many years and held the O.R.C.A's top level of instructor certification.

Brian currently acts as the climbing consultant and inspector of climbing programs/facilities for the Toronto District School Board and has developed climbing safety guidelines and standards for both the Board and the Ontario Physical and Health Association.
Our Purpose:
1. To provide clients with an adventurous experience with the highest standard of risk management techniques and approaches in our industry.
2. To teach risk management climbing techniques and practices to climbers.
3. To facilitate our clients learning life lessons through climbing.
4. To develop deep appreciation our relationship with nature.
Our History:
In 1970 Brian Hibbert established Ontario's first commercial rock climbing company, Hibbert Climbing and Enterprises, to provide saftety oriented climbing programs to students and adults.  In the following 30 years, Brian taught generations of climbers without a single safety accident.
In 2001 Brian folded his outdoor climbing instruction operation due to inhibiting insurance cost following the 9.11 tragedy in New York, and began to work with Xiaoping Li under his company The Ping Way (established in 2000) to facilitate team building and leadership development using wall climbing and ropes course activities.
In 2010 Xiaoping Li established Zen Climb to offer outdoor rock climbing instruction service. In addition to inheriting some nonperishable climbing equipment from Brian, Xiaoping sought Brian's advice on both climbing and people skills, and decided to carry on Brian's signature torch at the crags -- to help clients to have a safe climbing experience and achieve a sense of accomplishment.
Zen Climb's facilitative approach to learning life lessons through climbing originated from Xiaoping's 10 years of work under The Ping Way with students, employees, supervisors and senior managers in eduction, government, corporate and non-profit sectors.
Our Future:
Zen Climb will continuously improve its services to fulfill its purposes.  Xiaoping started Zen Climb at the age of 47 and intended to pass on Zen Climb's operation to climbing instructors who are modest, respectful to the knowledge, skills and experiences passed down by previous generations of climbers, and daring to venture into new territories.
---